Lifestyle
The Very Best Video Game Soundtracks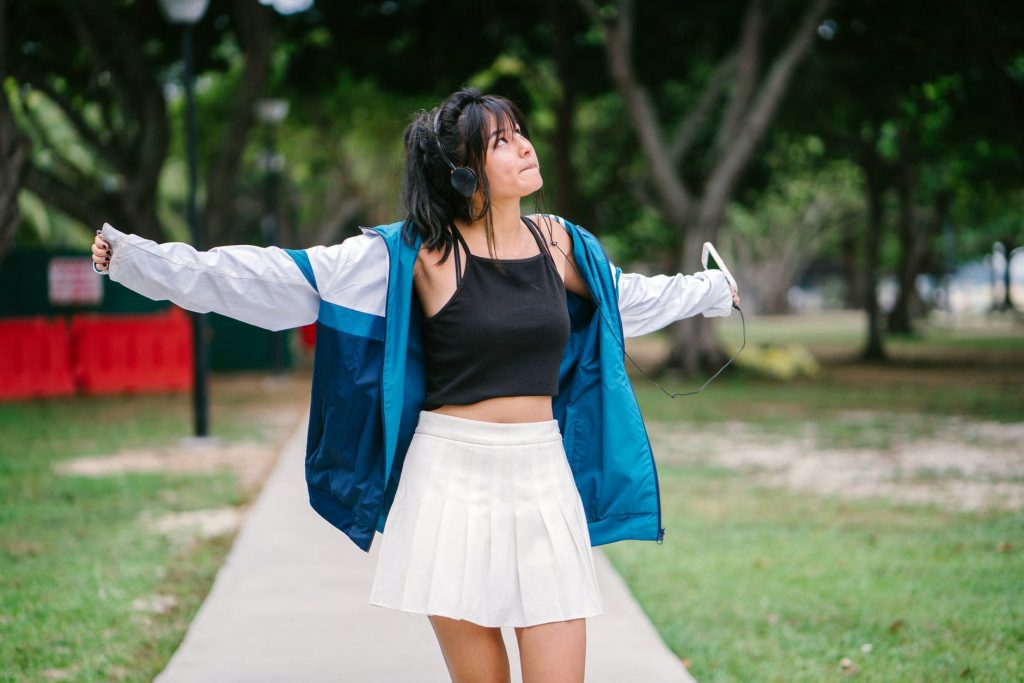 A video game can only be considered a classic if it is accompanied by a suitably magnificent soundtrack. Many gamers feel that the sound is just as important as the graphics and the mechanics, because it helps you become totally immersed in the virtual world.
There have been some splendid soundtracks over the years, from retro classics on Nintendo titles to cinematic scores that build up the tension on modern masterpieces. These are the greatest video game soundtracks of all time:
The Mortal Kombat theme tune is an absolute banger. It is a quintessential 1990s techno classic, composed by Oliver Adams and performed by The Immortals, otherwise known as Lords of Acid. There are driving drums and guitar riffs you might expect in a budget horror flick, but all played at a thrilling tempo. Mortal Kombat actually became a motion picture and the theme tune took on even more of an iconic status, but it works perfectly in tandem with the ultraviolent fighting game that was beloved by so many 1990s kids.
Santa Monica Studio pulled off an impressive feat with its God of War reboot in 2018. It totally reinvigorated the series, while retaining the core identity of its predecessors, but the key change was moving the action from Ancient Greece to a land rooted in Norse mythology. The studio brought in Bear McCreary, famed for his work on TV shows like The Walking Dead and Battlestar Galactica, to create the soundtrack, and the results were stunning. It is a huge score, packed full of peaks and valleys, tiny incantations and gigantic set pieces. It ebbs and surges with the action, taking inspiration from the classic God of War soundtrack, but McCreary deserves great kudos for reinventing it for the Norse age, particularly through the use of obscure instruments like the hurdy-gurdy.
The classic first person shooter was one of the most influential games of all time, so there was a great deal of excitement about the 2016 reboot. Mick Gordon decided to treat the original soundtrack with great respect, while modernising it, and his love of progressive metal shines through in this aggressive, warlike score. The use of the shrieks and the chainsaws really helps contribute to the nerve-shredding experience of battling the forces of hell as Doom Guy.
Silent Hill is a stone cold classic and the ensuing sequels were also sensational. The original theme, featuring the furiously plucked mandolin giving way to that haunting piano and guitar, set the tone for the rest of the series. Akira Yamaoka took inspiration from Twin Peaks composer Angelo Badalamenti when composing the soundtrack, and he opted for industrial music to give it a distinctive edge. It is an abrasive fusion of rock and electronic music, and its discordant nature really adds to the uncomfortable sensation of playing the terrifying game. Some love the progression Yamaoka achieved on Silent Hill 2, whereas others feel that Silent Hill 3 is his masterpiece, but the original game's daring theme stands out due to its mix of dread, melancholy and hope.
Yuzo Koshiro delivered a swaggering soundtrack for the iconic sideways scrolling beat-em-up, mashing up the Eurobeat scene with Detroit house to yield a masterpiece. Koshiro is a legend in the industry, and Streets of Rage 2 is arguably his finest work. It works perfectly with the violent gameplay, but it would also feel appropriate in a nightclub. It was well ahead of its time and it inspired legions of producers.
The Elder Scrolls V: Skyrim
Skyrim was blessed with a truly epic theme called Dragonborn, which featured a 30-man choir singing in Draconic. Composer Jeremy Soule layered three separate recordings to create the effect of 90 voices, and the result is positively spine-tingling. It really gets the blood pumping as you explore the exciting open world, and it really stands up to the superb gameplay.
The Last of Us is a modern masterpiece that boasts the sort of narrative resonance you typically associate with Oscar-winning films. It features a smuggler, Joel, trying to escort a teenage girl called Ellie across a post-apocalyptic America, and their relationship grows increasingly poignant as the riveting story plays out. The studio brought in Gustavo Santaolalla, who won consecutive Academy Awards for Best Original Score for his work on Brokeback Mountain and Babel, and he created a brilliant soundtrack that blends danger with innocence. Reviewers heaped praise upon the sound design, and it received various awards.
Yoko Shimomura worked wonders in her first work after leaving college when she devised eight superb themes for the various Street Fighter characters. Each one is truly iconic, from the rumbling percussion of Blanka's Theme and the dark and foreboding tones of M Bison's to the joyful pentatonic scale of Chun Li's and the triumphant blast of Guile's. Street Fighter remains a massive series, played at big esports tournaments like Evo and covered by top esports betting sites like Unikrn, and those brilliant themes continue to reach a wide audience.
Legend of Zelda: Ocarina of Time
Legend of Zelda sets the industry standard for video game soundtracks. It always manages to blend seamlessly with the action on screen and enhance it in thrilling ways, and it peaked with Ocarina of Time. The score is beautifully orchestrated by Eric Buchholz and the Slovak National Symphony Orchestra. It verges from breezy and uplifting in towns and forests to bleak and edgy in dungeons, meaning it is always symbiotic with your experiences as a gamer.
Bill Elm and Woody Jackson's spaghetti western-inspired score for Red Dead Redemption is devastatingly brilliant. The game really pushed boundaries in terms of the scope and ambition of a video game, allowing you to create cinematic moments within a dazzling open world setting, and the music is key to that experience. It perfectly matches the brutal frontier setting, fusing contemporary country and folk tracks with traditional western music to take you deep into the Wild West. Then you head down to Mexico and Jose Gonzalez's Far Away serenades you as your horse pads over glorious mountains, catching the emotion of the moment in flawless fashion.