Lifestyle
Top 6 Tips In Buying Wood Floors
Flooring is an essential aspect when building or remodeling a home. Wood floors should be your first option because wood flooring creates a great backdrop to any contemporary interior. It can function as a critical aspect of a home's history and character. There is flooring store near Dallas that can provide you the best professional help in guiding you in coming up the decision in buying wood floors.
Are you planning to buy wood floors and do not know how to start and decide? Here are tips that can help you think, design, and choose.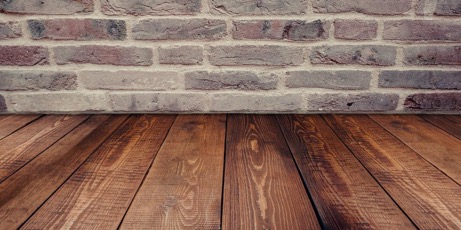 Determine the best color for your home
The massive advantage of a wood floor is that the look of natural wood combines well with many decorating styles. It allows versatility when you redecorate your home. However, the wood flooring's color choice should be based on more factors than just your decorative scheme.
Here are the basics:
White and pale grey wood floors
Perfect for low-traffic rooms. The light color will enrich space in a small room dazzlingly. It is contemporary and light-reflecting. As a result, they will quickly reflect dirt and dents.
Warm, honey-toned wood floors
Will disguise dirt and create a welcoming feel, ideal for an ample, open-plan space that you want to feel cozier. Less contemporary than wood floor finishes, mid-toned wood is perfect for creating a relaxed, more traditional finish.
It creates a more formal and intimate feel in a room. However, it can also fit for industrial-style spaces to look smart, contemporary finish, especially if it becomes a backdrop to show off light-colored furniture.
Consider the required width and length
Do you need narrow floorboards or large ones? For small measures consider the parquet floors or the long ones. The narrower boards incline to look more traditional than the broader boards. Meanwhile, the parquet boards are a hot trend for contemporary spaces.
If you have small-spaced room, consider the broader and longer floorboards because it will make a spacious room because the floor itself will shape-up and simple to look at. Likewise, if you have a large room, it is best to use thin, short strips for bags of texture, and wide long boards for a fuss-free finish.
Never forget to know the durability of the flooring of your choice
Hardwood species like oak, maple, and cherry, are among the best options if you are looking for durable species. These wood species will make for ideal long-lasting looks in a busy home. However, this type of woods is a bit expensive wood flooring which you must consider to prepare in your budget.
To effectively maximize your limited budget, go for a softer species like the pines. Though it can easily show scratches, refinishing and painting now and then can keep them looking as good as new.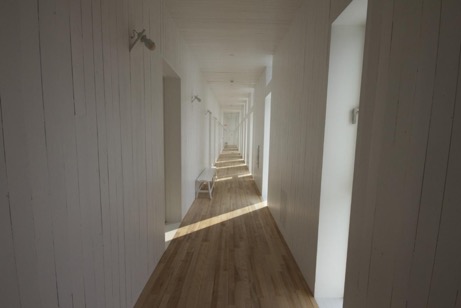 Decide what floor finishing will fit for your home: Paint, Oil or varnish
The color and luster of the wood floor will be as you saw them in the showroom because these are already pre-finished products. However, you can buy unfinished- boards for painting, varnishing, or oiling yourself at home.
Usually, painting is for the cheap pine boards. The advantage for this is that it gives you the freedom to create a color scheme of your choice. You can choose for a mid-sheen over a gloss or matt finish.
Oil or varnish is suitable for protection. Varnish will give you a robust and shiny finish. The oil will look more natural; however, it is prone to scratching.
Reclaimed floorboards are the best options
The salvaged-wood went through aging and features authenticity. The distinctive character can fit over underfloor heating, due to being acclimatization for over the centuries.
Find the best parquet wood flooring
Parquet are smaller blocks laid in a pattern like in herringbone. Parquet flooring became popular in the 17th-century homes of the aristocracy, and its popularity bloom throughout the 18th and 19th centuries. The design of the grain of the wood enhances the look of the timber and sharp catch of the light. Parquet is perfect in the hallway to emphasize a statement.