TurtleGravy Tuesdays
TurtleGravy Tuesday: Penthouse Penthouse Selector Series Mix
UPDATE: Summer vacation is officially underway. And what better way to kick off the festivities than with a top-notch throwback mix from none other than Penthouse Penthouse? Kick back and let the nostalgia run its course, ladies and gents.

As we approach the halfway mark of the 2010s, music from the aughts is now considered "vintage". Brought to you by LA's premier vintage boutique, Tried and True Co., this mix is chock full of semi-old school jams. The tracklist includes iconic hip-hop hits like Mystikal's "Shake It Fast" and "Sunshine" by Lil' Flip.
In 2014, music is all about aesthetic or having a distinct persona. The Selector Series is a another prime example of the recent wave of beatmakers pairing up with fashion brands to release killer tunes via the inner. Fuck a record deal!
Put this mix on at any party this summer; do it, I dare you. If people were wearing clothes before, they won't be for very long.
There's something about oldies that make people virtually lose their shit. Think about the last time "Pass the Courvoisier" came on in public. What did you do? That's right….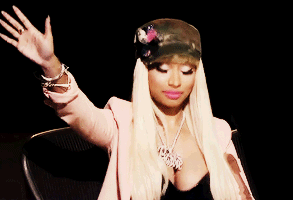 (TurtleTip: If your friends are embarrassed by your random krumping outbursts, they're problem not cool enough to be your friends.)
Thanks for tuning in to TGT this week. Keep on getting buck, and stay PLURsty peeps! <3