Lifestyle
4 Simple Ways to Get Outside More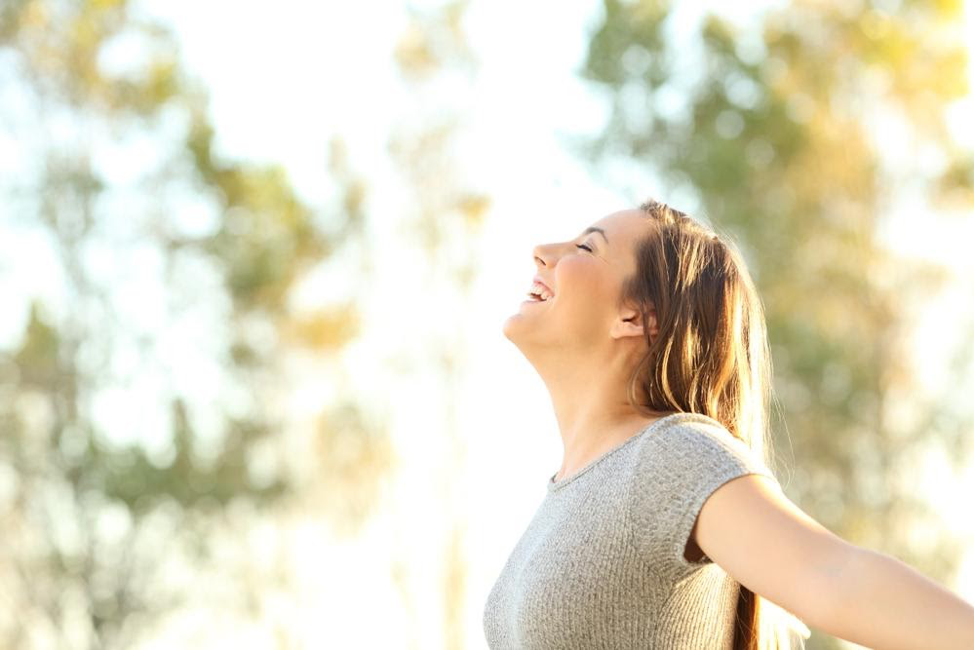 With the coronavirus pandemic forcing businesses to shut their doors, parks and beaches to close, and people to quarantine at home, you may be feeling some of the effects of cabin fever. However, just because there's a global pandemic sweeping across the world, it doesn't mean you're forced to stay inside 24/7. There are plenty of ways you can get outside more while still following guidelines imposed by federal, state, and local governments. If you're ready to get some sun and some exercise, take a look at these four simple ways to get outside more below.
1. Follow all safety regulations
Before going to your local park or hiking a mountain, it's important to know what safety regulations you should abide by. Every state and local government has its own set of regulations put in place to combat COVID-19, so we'll stick to the guidelines set forth by the Centers for Disease Control and Prevention (CDC). Here's how the CDC says you can protect yourself and those around you:
Wash your hands often with soap and water for at least 20 seconds
Use hand sanitizer that contains at least 60 percent alcohol if soap and water isn't readily available
Avoid touching your mouth, nose, and eyes with unwashed hands at all costs
Stay home if you can, when you go outside, adhere to social distancing measures by staying 6-feet away from others
Cover your nose and mouth with a mask or cloth face cover when you're in public or around others
Always cover your mouth when you cough or sneeze
Clean and disinfect frequently touched surfaces, such as counters, doorknobs, light switches, desks, toilets, faucets, and sinks
Monitor your health, know the symptoms of the coronavirus, check your temperature, stay home if you're feeling sick, and seek medical attention if symptoms develop
Now that you know all of the CDC's safety guidelines, you'll be prepared to lead a healthy lifestyle and head out into the great outdoors.
2. Invest in the right gear
Working out in worn-down apparel and gear can not only feel uncomfortable but can also lead to injury. Investing in new gear will give you all the motivation you need to get outside and get active. Just like a house, it's best to start from the ground up. The first investment you should make is a pair of men's or women's cross training shoes. Cross-training shoes are extremely versatile and can be used for a variety of purposes, from walking and running to living weights and hiking. Other gear worth investing in include:
Dri-FIT tops and bottoms that wick away moisture
Breathable socks that keep your feet cool and prevent blisters
A sports hat to block out the sun
Sunglasses that keep your eyes protected
Running waist pack to store your phone, keys, and other belongings
Once you have all the gear you need, lace-up, and get ready to go outside.
3. Go for a run
Due to COVID-19, contact sports have been canceled to ensure people adhere to social distancing guidelines. This means pickup games of basketball or soccer are out of the question. One sport you can rely on is running. While running may be at the bottom of your to-do list, it's a great activity that allows you to explore your neighborhood or local area, improve your cardio, and make time for your health and wellbeing.
To get motivated for a run, consider downloading a running app like Strava or MapMyRun and run against friends, partake in challenges, and reach fitness goals. These apps can help you find new running routes, track your mileage, and interact with your friends. All you need is a GPS watch or cellphone, and you'll be able to log all of your runs. Just make sure to wear a mask if you plan on running in public areas like a park or busy downtown, and stay at least 6-feet away from other pedestrians.
If running isn't your cup of tea, consider going for a hike in a local forest or walk around the block while listening to your favorite tunes or podcasts.
4. Bike around town
Biking is another great activity that can get you outdoors while adhering to social distancing measures. Through cycling, you'll be able to keep stress off of your joints by not having to pound on heavy pavement, and you'll be able to log more distance and explore new areas. For the adventurous type, you can go on a weekend bikepacking adventure and bike and camp through a national park, forest, or rural area.
Wrapping up
If you're getting sick and tired from being cooped up inside all day, it's time to get some motivation to get outside. There are plenty of simple ways you can get outside more, from running and hiking to biking and walking, these easy activities are perfect for outdoor adventures.