Artist Spotlight
Artist Spotlight: BRAZZABELLE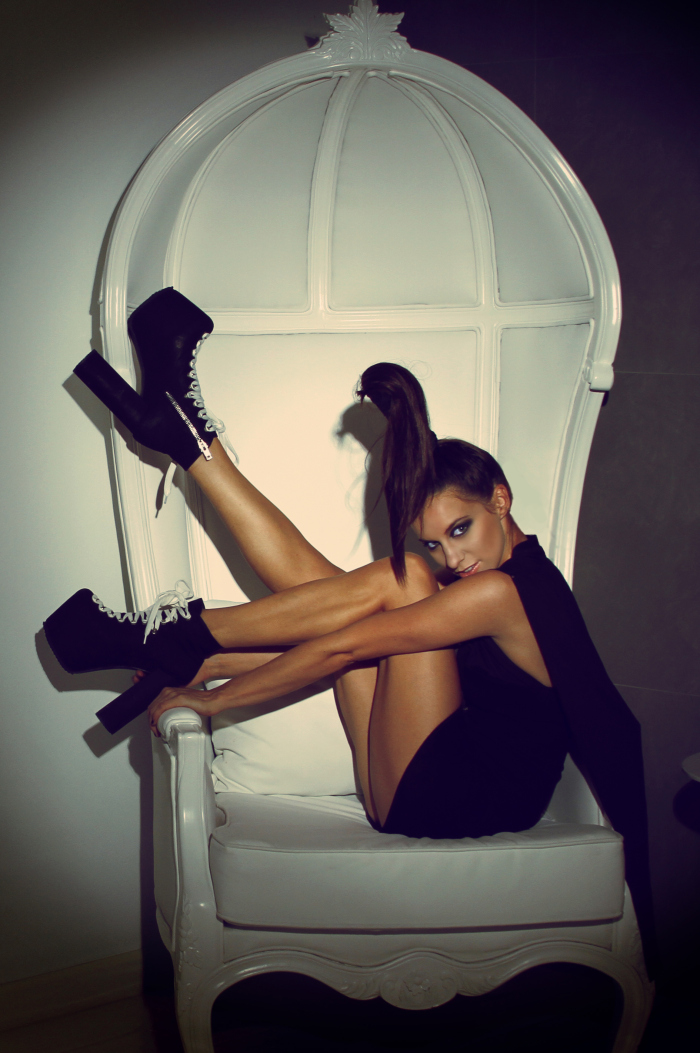 In 2011, Brazzabelle, aka Boots Bowles, released her first production, "Break Your Body," and in just a few months became one of the hottest up-and-coming producers in Los Angeles, earning residencies in some of the biggest clubs on the west coast.
Not only did we get to see her kill it at this year's Sound Wave, we were able to catch up with her to see what it's like to be one of the best young artists on the rise.
JNTM: I understand your mom got you started with music by making you take piano lessons. Did you ever think those lessons would lead you into a DJ/producing career? 
BRAZZABELLE: My mom was always trying to keep my sister and I busy so we were in lots of after school programs like sports and music lessons. At the time I didn't really like it because I was only learning to play sheet music of songs I had no connection with which was boring.
I am a very practical person so I realized growing up that the chances of ever becoming a professional musician were slim to none so no, I never really thought my life would turn out this way!
JNTM: Who was the first electronic artist that you listened to that made you want to start producing/DJing? Who still inspires you to this day? 
BB: Some of my early inspirations were ATB, Darude, Modjo, Zombie Nation, Moby, Azzido Da Bass, Michael Woods, Fatboy Slim, Timo Mass, and Bob Sinclair to name a few.
I am still inspired by a lot of these producers, especially the ones who have been successful by evolving their sound to keep relevant and continually delivering hits songs that make people dance today.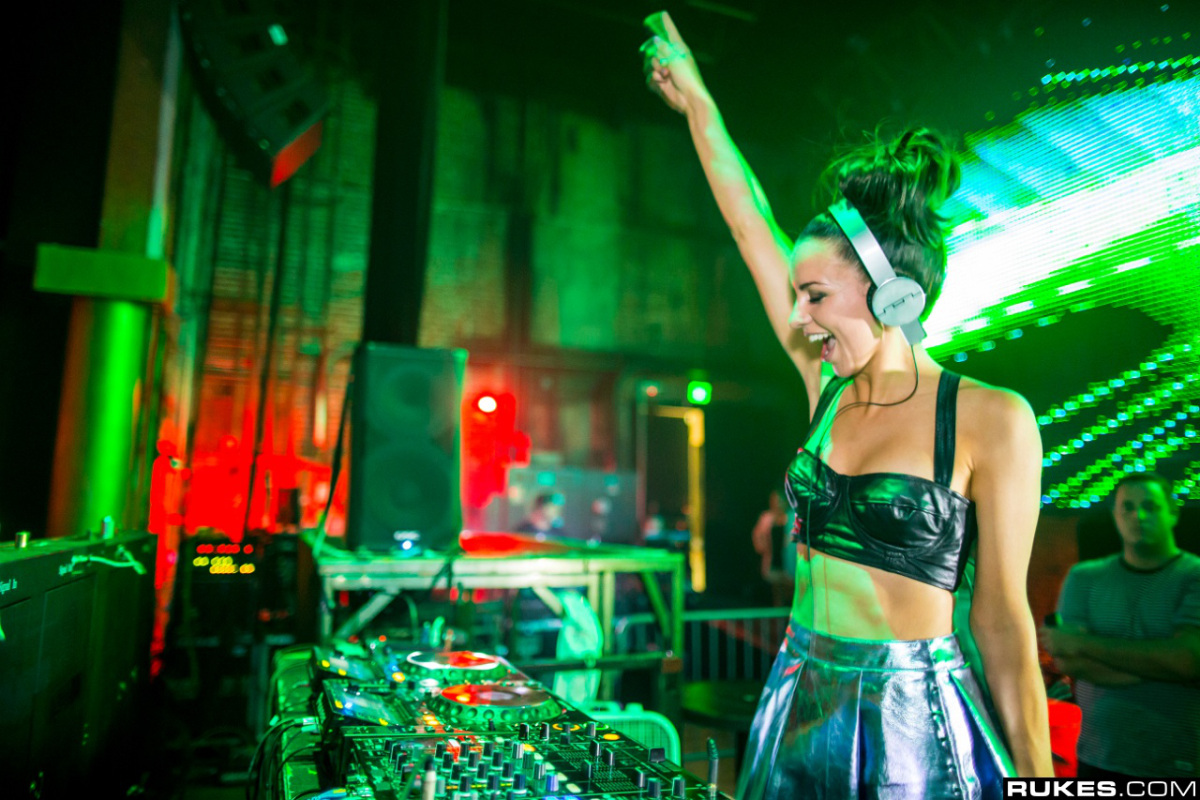 JNTM: What do you think the hardest thing is about getting started/getting your name out there? 
BB: Everything is a hurdle in the beginning. Especially now more than ever because of how popular dance music has become — there are so many producers sending out promos that it is easier than ever to get lost in a sea of promo emails.
JNTM: Women in music have always had a strong presence, but now even more so in electronic music. How do female artists like Nervo, J. Phlip, Maya Jane Coles, and others inspire you? Do you have a favorite female DJ/producer right now? 
BB: I have two favorites, the first is Anna Lunoe who I cannot say enough great things about not only is she a talented dj and producer, but that girl can sing!
My second favorite is a girl named Hannah Wants who I discovered on SoundCloud about a
year ago and really fell in love with her tracks.
JNTM: Who are your favorite artists right now, EDM or not? 
BB: Right now I'm really into GTA, Alvaro, Moska, Baxta, Gorgon City, D.O.D., Carnage, Mercer, Sander Van Doorn, Wiwek, Juyen Sebulba, DJ Snake, Matthew LeFace, Crystal Fighters to name a few…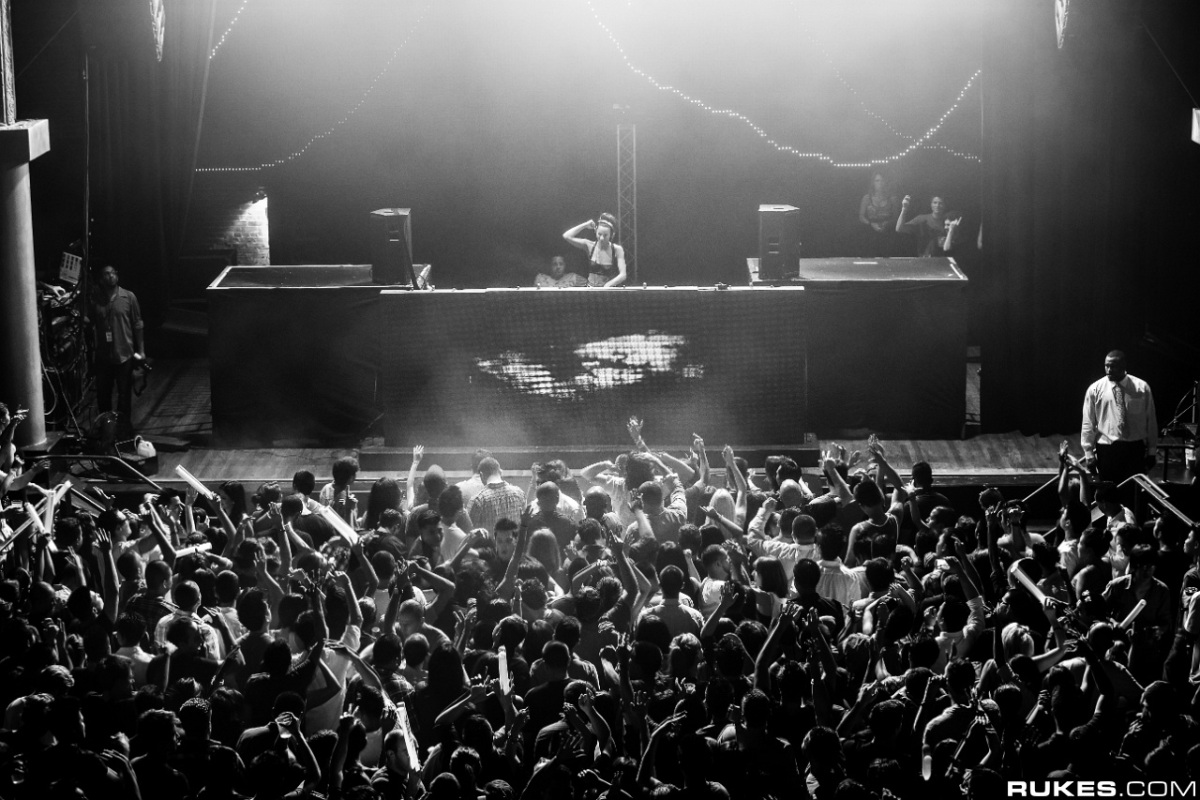 JNTM: You've had a lot of great success this year! You just played at EDC Puerto Rico, Electric Zoo, and HARD Summer, you've opened for Martin Solveig, you just did a collaboration with gLAdiators… How do you stay focused and grounded during all of this? Do you have a mantra or anything to keep yourself humbled or do you just embrace the craziness!? 
BB: I feel the same as I did last year to be honest. It's kind of like when something so crazy is happening that you literally can't believe it.
All the performances and accomplishments have just felt like a dream and I guess it hasn't really hit me yet.
I am very proud of where I  am right now but at the same time I still know there is a long road ahead of me and the journey has just begun so all these accomplishments just motivate me more and more to grow as an artist and work even harder.
JNTM: What can we expect for Brazzabelle going forward? Any new collaborations, tours, singles, mixes, remixes? 
BB: SO MUCH! Since I quit my day job the end of July I have been dedicating myself to producing full time.
My SoundCloud is filled to the brim with new material that is for the time being set to private but I am really excited to share all the new tracks with everyone.
I have several new original tracks coming up, some bootleg remixes for fun, and I have a remix for Crystal Fighters coming out on Big Beat Records in December.
JNTM: Just for fun, if you weren't a producer, what would be your dream job? 
BB: I just quit my other dream job which was working in fashion merchandising. I loved it but am ready for a new challenge!
Also, check out her newest remix for Crystal Fighters:


[soundcloud url="http://api.soundcloud.com/users/275133″ params="" width=" 100%" height="450″ iframe="true" /]