New Releases
Dizzy Wright: The Golden Age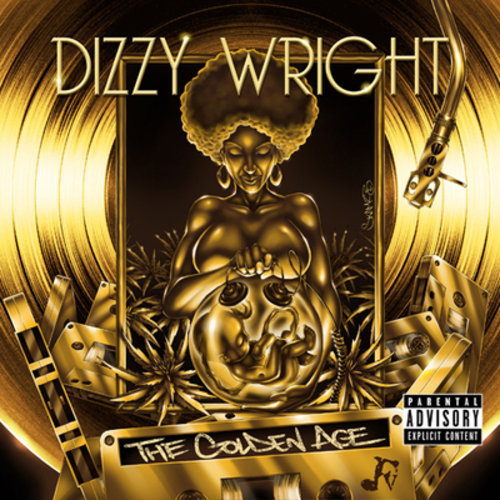 2013 XXL Magazine Freshman Class, 2013 People's Choice nominee, #39 on top 50 Hip-Hop Billboard Charts, Funk Volume representative Dizzy Wright has been busy this year. After his success in 2012 touring with Funk Volume cast members Hopsin, SwizZz and Jaren Benton and quickly releasing his first EP titled The First Agreement, it looked like things couldn't get better. Then again, the Vegas emcee wouldn't be reppin his city properly if he slowed down.
Songs like "Solo Dolo", "Can't Trust Em (remix)" and "Hotel Stripper" rightfully put Dizzy on the map but quickly were left in the rear view after his latest album. This August brought about Dizzy Wright's next chapter labeled "The Golden Age". Sure Dizzy has been titled the next "weed rapper" that carries similarities to Wiz Khalifa, compare all you want if that means putting Dizzy in high hip hop company. "The Golden Age" is packed full of 22 tracks covering various material from the mainstream transition to his personal life struggles.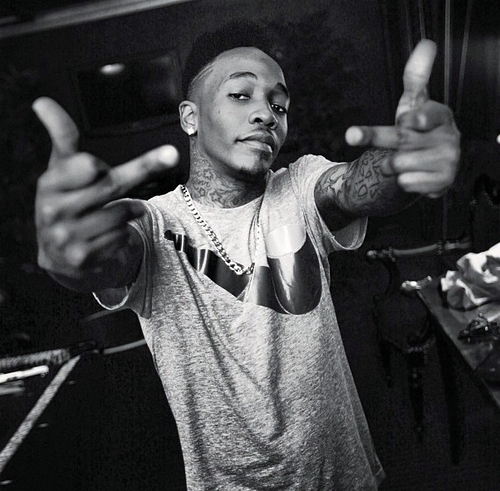 What is an up and coming rapper without a killer cast of featured artists to vouch for you on your tracks? Funk Volume reps hard through out with lyrics from Jarren Benton, Hopsin, SwizZz and production from DJ Hoppa and Kato along with a wide array of hip hop's finest. Obvious loyalty to the underground lead to features from Joey Badass in "Maintain" and grime mecca Kid Ink and Honey Coccaine in the track "Fashion". After droppin gold bars together on numerous tracks, the wacky "Skitzo" Jarren Benton is back at it with Dizzy and Tory Lanez in the appropriately titled, "Step Yo Game Up".
Hip hop royalty Wyclef not only produced the song "We Turned Out Alright" along side his brother Sedek, he provided lyrical wisdom with Dizzy in a one of a kind mash up of new school and old that covers today's touchiest social issues. When you title tracks "World Peace", "Bout That Life" and "Progression", its clear to rap fans and general music enthusiasts alike arising from the underground your hype starts with the name. This is Dizzy Wright: The Golden Age.