Reviews
Duck Sauce keeps the good times rolling with debut LP 'Quack' [Review]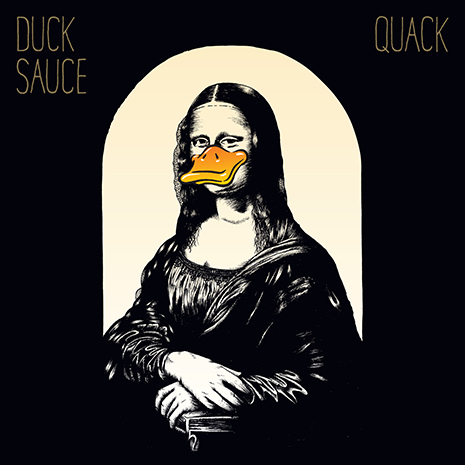 Disco revivalist, turntable tyrants A-Trak and Armand Van Helden, have released their new LP; a glorious 54 minute homage to disco, with classic hip-hop elements laced throughout. The two mighty crate-diggers, otherwise known together as Duck Sauce, have made a big splash as their highly anticipated, full-length studio album Quack has finally reached the wire.
The release marks a notable trend as artists are beginning to move away from shorter EPs and are beginning to offer more full-length projects instead. The long awaited debut LP may be the most appropriately named collection of music in history, as the album's title reflects exactly what the album is meant to represent; simply quack.
The album is quintessential Duck Sauce– its goofy, groovy, and delivers the insatiable desire to dance like a complete fool. Quack, in this case, is much more than merely the average mallard's battle cry, but rather quack means unparalleled, good natured folly. It means embracing the crazy, where nothing is out of bounds.
It means busting some fly moves on the dance floor at your niece's quinceañera, or the street corner, or even the kitchen counter. The album represents a dangerously fresh, frivolous, ultra cool disregard for the rules. It means quite simply not giving one single fuck and having a good time while doing so.
Quack stands as the lighter, whimsical, not-so-serious side of dance music, much in line with Trak and Armand's philosophy on producing music overall. And furthermore, in the face of this industry's astronomical expansion into the global limelight, a little lightening up would do us all some good, according to the vinyl veterans.
The LP also offers a sort of historical perspective on the two perennial pranksters. The album rounds together canonic Duck Sauce tunes of old, and pairs them with brand new, in-your-face nu-disco selections.
The dynamic duo's lead off single from 2009, "aNYway" finds itself rubbing shoulders with newborn inspirations of funk and hip-hop such as "Radio Stereo" and "Charlie Chazz & Rappin' Ralph." Similarly, the duo's club-favored, inescapable sing along jam "Barbra Streisand" matches a Duck Sauce vintage classic with new, sexy styling on tracks like "NRG."
Duck Sauce's official debut also characterizes more than just the duo's production philosophy. Quack paints a cultural mural of a side of dance music that may otherwise be overshadowed by kandi-clan teens at massive festivals where neon tutus reign supreme and the drop is all that really matters.
Quack takes the listener down the hip-hop hardwired alleyways of Brooklyn, into dusty record stores, through buzzing barber shops, and back to the dance floor. The 12-track LP offers a much needed departure from "EDM," but with a light hearted intention, free of any pompous judgement against the greater dance music spectrum.
Duck Sauce – Chariots of the Gods
[soundcloud url="https://api.soundcloud.com/tracks/143562305″ params="color=ff5500&auto_play=false&hide_related=false&show_artwork=true" width="100%" height="166″ iframe="true" /]
"Chariots of the Gods" opens up the album with a throbbing baseline that grips the listener with wacky scratches and spastic sample work, before spiraling into a stomping disco frenzy.
Duck Sauce – Everyone
[soundcloud url="https://api.soundcloud.com/tracks/143562306″ params="color=ff5500&auto_play=false&hide_related=false&show_artwork=true" width="100%" height="166″ iframe="true" /]
"Everyone" incorporates a little brotherly love as the duo enlist A-Trak's older brother, Dave1 of Chromeo to lend his silky vocal gift to the tunes snappy pop vibe. Crooning under the guise of Teddy Toothpick, the best dressed man in music lends his production ability and gushing sex appeal to this love-soaked selection.
Duck Sauce – Radio Stereo
[soundcloud url="https://api.soundcloud.com/tracks/143565732″ params="color=ff5500&auto_play=false&hide_related=false&show_artwork=true" width="100%" height="166″ iframe="true" /]
"Radio Stereo," cropped straight out of the pair's super successful Essential Mix last year, brings an exhaustive repetition however the track's appeal does not suffer whatsoever, as the groovy cut keeps your feet moving from start to finish.
A-Trak and Armand van Helden offer Quack as a creative intersection of retro 80's hip-hop breaks and shuffle inducing disco mayhem. Moreover though, an expectation-free listen to the album in its entirety will prove that Quack is not Random Access Memories, nor is it meant to emulate the artful composition of Daft Punk's comeback release a year ago. In fact, Quack may be the opposite.
The 12-track LP begs the question to the global dance music community that if we can't at least laugh at ourselves, then what do we really have? Duck Sauce doesn't need Beatport Chart conquering bangers, Duck Sauce is looking for a good time. Because really, that is what this is all about.
Stream the album below, or reach down into your pockets, grab a couple of bucks, and grab your own copy of Quack on iTunes. It may be the best cash you spend all year, because the fun doesn't stop, and each track on the album is worth more than just one listen. Available now via Fool's Gold Records, quack is back folks, and the good times are only just getting started.
Duck Sauce – Quack
[soundcloud url="https://api.soundcloud.com/playlists/29685882″ params="auto_play=false&hide_related=false&visual=true" width="100%" height="450″ iframe="true" /]
Duck Sauce
Facebook // Twitter // SoundCloud