News
Flying Lotus Reveals "You're Dead!" Album Trailer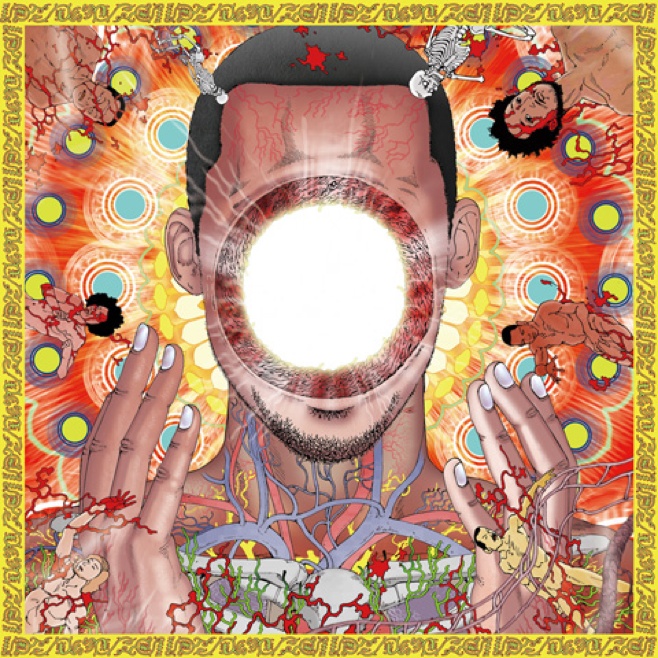 With his newest album underway set to feature Snoop Dogg, Kendrick Lamar, Thundercat, Herbie Hancock, and others, Flylo has been intensifying the hype by unveiling details of his highly anticipated album little by little.
Today, the master of beats reveals his artistry in his brain-twisting video preview featuring images by Shintaro Kago and track samples from the upcoming album, You're Dead! set to be released on October 7 via Warp.
The abstruse video exposes frightening, psychedelic images warped with accents of jazz and the familiar sounds of Snoop Dogg and Dirty Projector's Deradoorian both stimulating and perplexing you.
Stream the trailer below and witness Flying Lotus' knack for inventiveness in his cliffhanging video.
Here's the full tracklist:
You're Dead!:
1. Theme
2. Tesla (ft. Herbie Hancock)
3. Cold Dead
4. Fkn Dead
5. Never Catch Me (ft. Kendrick Lamar)
6. Dead Man's Tetris (ft. Snoop Dogg and Captain Murphy)
7. Turkey Dog Coma
8. Stirring
9. Coronus, the Terminator
10. Siren Song (ft. Angel Deradoorian)
11. Turtles
12. Ready Err Not
13. Eyes Above
14. Moment of Hesitation (ft. Herbie Hancock)
15. Descent Into Madness (ft. Thundercat)
16. The Boy Who Died in Their Sleep (ft. Captain Murphy)
17. Obligatory Cadence
18. Your Potential // The Beyond (ft. Niki Randa)
19. The Protest
 Flying Lotus
Facebook // Twitter // SoundCloud