Concerts
New Nine Inch Nails New Album and Tour Dates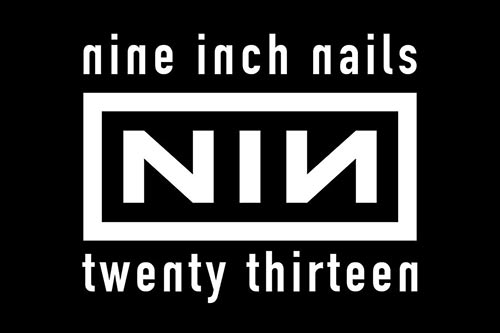 It's been five years since the release of Nine Inch Nail's last record, "The Slip," and fans have (less than) eagerly been awaiting Trent Reznor's next attempt (the last few albums had some fans questioning why Reznor was heading in a more experimental direction). On May 28th, however, Trent surprised fans with a post on the NIN website saying, "Surprise: New NIN album is finished, coming later this year on Columbia Records."
The website also features a quote of Trent stating:
"I've been less than honest about what I've really been up to lately. For the last year I've been secretly working non-stop with Atticus Ross and Alan Moulder on a new, full-length Nine Inch Nails record, which I am happy to say is finished and frankly fucking great. This is the real impetus and motivation behind the decision to assemble a new band and tour again. My forays into film, HTDA and other projects really stimulated me creatively and I decided to focus that energy on taking Nine Inch Nails to a new place. Here we go!"
The album will be officially released to the radio today at 11:30 a.m. PDT. Nine Inch Nails can also be added to the list of artists being signed with Columbia Records right behind Daft Punk for their recent release of Random Access Memories.
The group, with rumors of a new lineup, will also be hitting the road this summer with stops at Lollapalooza, Outside Lands, Leeds Festival, and the Made in America festival in Philadelphia. More tour dates here:
Nine Inch Nails 2013 Tour:
July 26 — Niigata Prefecture, JP @ Fuji Rock Festival
July 28 — Ansan, KR @ Ansan Valley Festival
August 02 — Chicago, IL @ Lollapalooza
August 09-11 — San Francisco, CA @ Outside Lands Music
 and Arts Festival
August 15 — Kiewit, BE @ Pukkelpop
August 16 — Biddinghuizen, NL @ Lowlands Festival
August 18 — Hockenheim, DE @ Rock 'n' Heim
August 21 — Belfast, IE @ Belsonic Festival
August 23 — Leeds, UK @ Leeds Festival
August 24 — Saint-Cloud, FR @ Rock en Seine
August 25 — Reading, UK @ Reading Festival
August 28 — Milan, IT @ Mediolanum Forum
August 31- September 01 — Philadelphia, PA @ Made in America
October 25 -27 — Asheville, NC @ Mountain Oasis Electronic Summit
November 01-03 — New Orleans, LA @ Voodoo Experience