Concerts
Zeds Dead Altered States Tour 2013 Dates Announced
Toronto EDM duo Zed's Dead has officially announced dates for their upcoming "Altered States Tour" for 2013. The group has also released a free four-track EP featuring a song from each of the artists that will be featured on their tour, including Paper Diamond, DJ Green Lantern, and Branchez.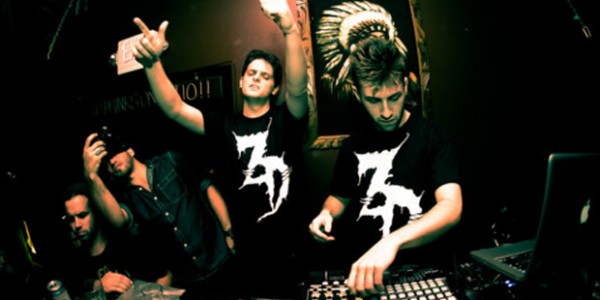 Since roughly 2011, Zeds Dead has been considered one of the top EDM artists of the new wave of electronic music after their release of their first official single, "Rudeboy," which has ended up in mixes and live sets of countless other DJ's. In 2004 they released "Rumble in the Jungle" on EDM mogul Diplo's Mad Decent, which went to the top spot on Beatport's breakbeat chart.
Zeds Dead has been touring since late 2010 across the UK and the US and have had support from acts like AraabMUZIK, XI and Knight Riderz. They've had countless performances at festivals like HARD Summer, Coachella, Lolllapalooza Chile, and even shared the stage with Kid Rock and Garth Brooks during a performance in Afghanistan.
Zeds Dead Altered States Tour 2013: 
Sept 18 — Garrick Center, Winnipeg, MB
Sept 19 — Mill City Nights, Minneapolis, MN
Sept 20 — Eagles Ballroom, Milwaukee, WI
Sept 21 — Clutch Cargo's Pontiac, MI
Sept 22 — Beta, Waterloo, ON
Sept 26 — Telus Theatre, Montreal, QB
Sept 27 — Guelph Concert Theatre, Guelph, ON
Sept 28, — Mustang Lounge, London, ON
Sept 30 — Royale at Boston MA
Oct 1 — The Dome at Oakdale, Wallingford, CT
Oct 2 — Surrender at Las Vegas NV *Zeds Dead only*
Oct 3 — Electric Factory, Philadelphia, PA
Oct 4 — HARD @ Terminal 5, New York, NY
Oct 6 — House of Blues, Cleveland, OH
Oct 7 — The Bluestone, Columbus, OH
Oct 9 — Old Rock House, St Louis MO
Oct 10 — The Midland, Kansas City, MO
Oct 11 — 1st Bank Center, Bloomfield, CO
Oct 12 — The Great Saltair, Salt Lake City, UT
Oct 13 — Knitting Factory, Boise, ID
Oct 14 — Knitting Factory, Spokane, WA
Oct 17 — McDonald, Eugene, OR
Oct 18 — Roseland Theatre, Portland, OR
Oct 19 — The Showbox, Seattle, WA
Oct 20 — 9one9, Victoria, BC
Oct 22 — Level, Kelowna, BC
Oct 24 — Tec Center, Grande Prairie, AB
Oct 25 — TBA, Calgary, AB
Oct 26 — Encore, Edmonton, AB
Oct 28 — Wilma Theatre, Missoula, Montana
Oct 30 — Knitting Factory, Reno, NV
Oct 31 — Rainbow Room, Fresno, CA
Nov 1 — TBA, San Francisco, CA
For more on Zeds Dead check out their Soundcloud, Facebook, or tour page.