Concerts
HARD Holy Ship 2014 Lineup Announced
Welp, it's official: the coolest show/festival you could ever possibly go to, HARD Holy Ship!!!, has announced their 2014 lineup. If you are unaware, Holy Ship!!! is four day cruise departing from Miami and sailing across the Atlantic to a private island in the Bahamas where every day is a party and every night is a show. Not only that, but you get to share the ship with all of the top billing EDM artists to date. Not only THAT, but these artist also hold workshops and seminars, instruct yoga, and run mini golf tournaments. "How to Scratch" with A-Trak?
Yes please.
This year, the lineup follows suit to many of HARDs typical lineups. Passengers are given a variety of different styles of dance music that no current electronic cruise festival can top (because there are no other electronic dance music cruises). Here is what is in store for the HARD Holy Ship 2014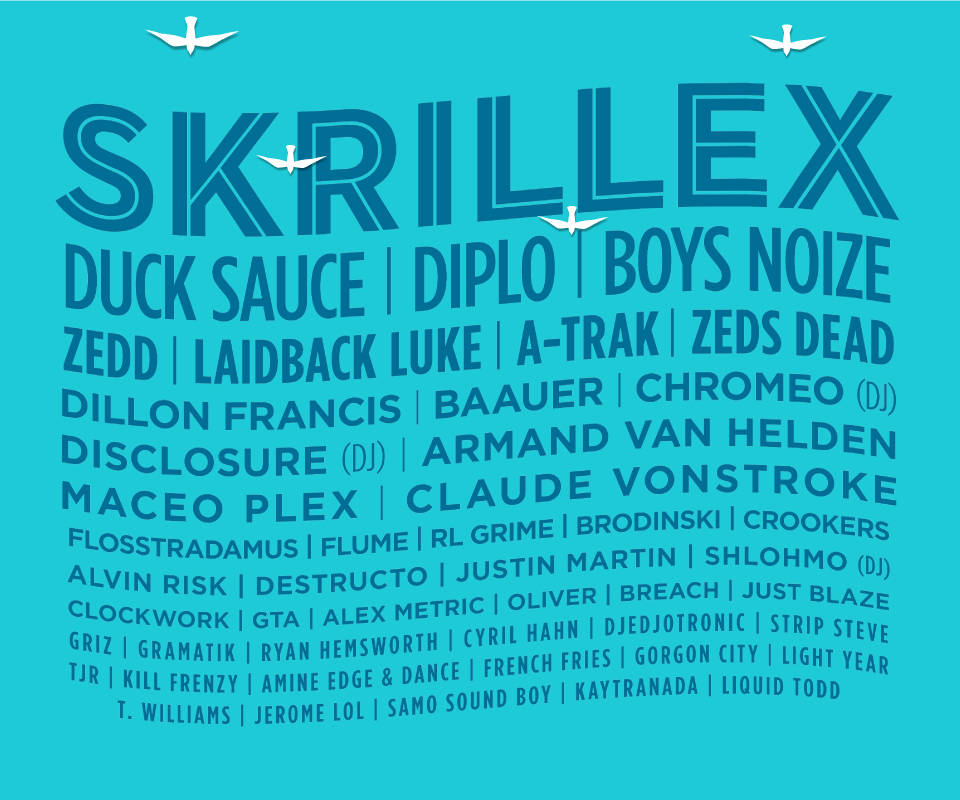 Artists we are not surprised about:
Skrillex, Duck Sauce, Zeds Dead, Diplo, Boys Noize, Zedd, Laidback Luke, Dillon Francis
These dudes have been playing EVERY festival, cruise ship or not, for the past couple of years. HARD included. It's safe to say most people are getting pretty tired of seeing these artists as the top bill for this or any festival. In reality though, who cares. Seeing any of these artists on a boat completely changes the game. 
Artists we are surprised about:
Maceo Plex, Claude Vonstroke, Flume, Justin Martin, Griz, Gramatik, Jerome LOL
As the deep bass/booty house movement is taking off, it's nice to see some of the Dirty Bird players being included in this year's lineup. Claude Vonstroke and Justin Martin have slowly but surely been making a name for themselves in the festival circuit. Also, the more funky acts like Griz and Gramatik taking the stage is a HUGE surprise as these guys tend to have more of a cult following throughout the US and have hardly broken through the international scene.
All in all, Gary Richards knows what he's doing. A four day party with everyone you want to party with is not a bad idea. Not a bad idea at all.
Needless to say I've joined the waiting list for 2015 and will be holding my breath until I board that ship.
EDIT: Pharrell Williams will also be joining the HARD Holy Ship crew!