Lifestyle
4 Things You Should Know Before Buying a House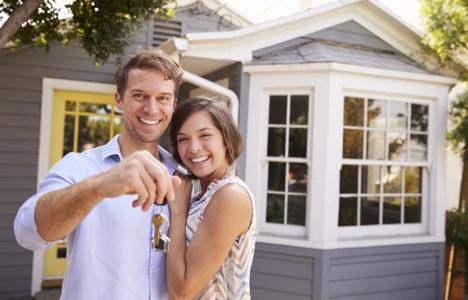 Buying a home is one of the most expensive purchases you're going to make in your lifetime. With that said, it's important to know what you're getting yourself into. The last thing you want is to buy a home that has a faulty foundation, poor construction, or is too expensive for your budget. There are many aspects of being a homeowner that can make your life a nightmare.
To prevent the worst from happening, we're here to help. Today, we're going to cover four things you should know before buying a house, so you can be confident in your purchase and live life happily ever after. Take a look!
1. Focus on more than the purchase price
The price tag on the home you're considering buying is just one of the many expenses. Along with the sticker price comes a variety of additional expenses that can rack up your bill. Real estate taxes, homeowner association fees, insurance, home improvements, maintenance costs, moving expenses—these are just some of the many expenses you need to weigh when buying a home. Choosing a house that's out of your means can land you in mounds of debt that can be difficult to climb out of.
When it comes to buying a home, you want to get adequate financing to ensure you're paying as little as possible over the long run. This means signing up for a mortgage that has a low interest rate. To get the best possible interest rate on your home loan, work on improving your credit score. Mortgage lenders are more willing to offer lower interest rates to homebuyers who have a proven history of on-time payments and responsible spending.
If you served our country, you might be eligible for VA loans, which began in 1944 through the GI Bill of Rights. A VA Purchase Loan can help you purchase a home with a competitive interest rate with good terms. No matter the branch you served in, a VA home loan is a great option for securing a home at a reasonable price.
2. Get help from a realtor
Buying a home isn't always an easy process, especially if you're a first-time homebuyer. Real estate is a tricky business. Receiving help from a trusted real estate agent can help you understand the ins and outs of home buying and can also protect your best interests.
At first, you may think it's too costly to hire a realtor to work on your behalf. However, it's important to remember that the seller, not the buyer, pays for the commission realtors earn. One caveat, the seller typically factors this into the total price of the house, which is typically anywhere between 5-6 percent.
When working with a realtor, they will make sure you get a fair deal on the home you buy. They'll help negotiate a price and understand the process of conducting home inspections. In the end, realtors are professionals, and if you're new to the home-buying scene, they can give you peace of mind knowing you made a responsible purchase.
3. Look past the paint
When it comes to looking at a home, think of paint as makeup. It can make the surface more glamorous, but underneath it can be hiding blemishes. And for homes, these blemishes can be extremely costly. For example, did the previous homeowner use sneaky ways to make the kitchen look more expensive when, in reality, the underlying pipes are corroding and leaking?
As you tour the home, look for any structural issues that may cost a lot of money to repair, or large renovations such as a new kitchen, bathroom, or appliances that may be needed. A home inspector will be able to give you a rundown on any pressing concerns that can result in large home makeovers. As for cosmetic repairs, such as new paint, doorknobs, and fixtures, these are relatively inexpensive, and you won't need to hire a professional.
4. Plan for the future
When you buy a home, it's essential you plan for the future. Are you going to stay in the same area your whole life, or do you plan on moving multiple times throughout the career? Do you have a family? Do you want to grow your family? These are just some of the considerations you need to take into account when buying a home or building a home. You don't want to buy a small one-bedroom home, only to have a set of twins coming your way in the upcoming months, leading you to start a new home search again.
The bottom line
Buying a home is a big deal. Before signing the dotted line and moving in, it's important you take necessary precautions to ensure you're making the right buy. With these four home buying tips, you'll have peace of mind knowing you made the perfect decision.