Lifestyle
4 Ways to Display Your Favorite Family Photos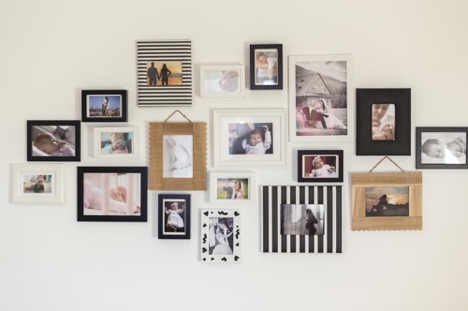 Your family is your world, and you treasure your favorite family photos. Nothing brings a smile to your face quite like seeing all the amazing memories you've shared with your family over the years. This means it's important to display your family photos properly and with care.
Take a look at four creative ways to showcase your beautiful family!
#1 Gallery Walls Add a Gorgeous Touch 
Hanging a picture or two on the walls is a great way to display your family photos, but why not kick it up a notch and create a gallery wall? Gallery walls not only give your family photos the attention they deserve, but they also add a unique visual element to any room.
If you like the idea of a gallery wall, but aren't sure how to make your own, don't worry. There are plenty of DIY guides, online inspiration, and framing services out there to help make hanging your gallery wall a breeze. Plus, we have some guidance of our own—check out these tips to make your gallery wall gorgeous:
Choose a cohesive color palette
Measure before you start putting nails in the wall
Use a level to ensure your frames are straight
Hang heavier frames on studs (you'll need a stud finder)
#2 Think Outside the Frame
If you want a more creative way to show off your favorite photos, there are plenty of options that don't include traditional picture frames. We love blowing up our favorite pictures on canvases. A CanvasPeople photo canvas is a great option because you won't sacrifice the quality or resolution of your photo, and the canvases are extremely durable and look great in any room.
Another great option is to have your photos printed onto everyday items like mugs, water bottles, or coasters. You can even have a custom mousepad made that will allow you to see your loved ones every time you use your computer.
The options are endless when you think outside the frame.
#3 Go High-Tech
It's almost 2021 (how did that happen?), meaning technology is your friend when it comes to displaying your photos. We highly recommend investing in a digital frame to display all the photos you cherish. Digital frames connect to your phone or computer and allow you to upload and change the photos it displays. You can program it to play through an entire slideshow of your favorites.
Digital frames are extremely user-friendly and make customizing your display a piece of cake. Some frames even let you add a soundtrack to accompany your favorite photos.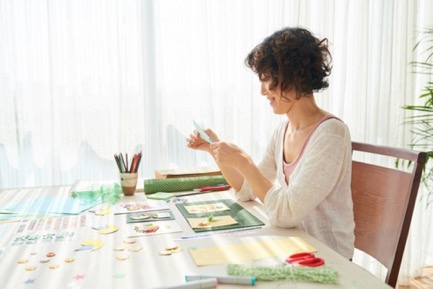 #4 Don't be Afraid to Get Crafty
It's time to get your creative juices flowing and break out the crafts. Not only is spending an afternoon crafting fun and relaxing (you'll be surprised at what great stress relief it is!), but it's also a heartful, personal way to display your photos.
We recommend going with an old-fashioned scrapbook because as fun as digital options can be, there's nothing like being able to flip through a scrapbook full of real photos.
If you're new to scrapbooking, the supply list below will get you started:
Page protectors
Adhesives
Cardstock
Patterned paper
Scissors
Paper cutter
Ruler
Stickers
Your Display is Going to Be Picture Perfect
Whether you decide to follow one or all of the tips above, we know your family photos are going to look picture perfect. You'll be glad you took the time and effort to display your photos when you experience the joy of seeing your favorite memories in their best light.
You might even find yourself wanting to break out the camera more often!