News
Dillon Francis vs Katy Perry
Dillon Francis vs Katy Perry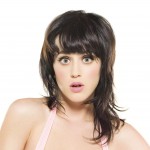 Katy Perry has released her video for her newest single "Roar" which will appear on her upcoming album PRISM due October 22nd. The video depicts a group text message between Katy and some of her friends, with animated emojis spelling out parts of the text messages. A totally original idea! Right?
EDM fans and Dillon Francis fanatics alike are probably watching Katy's newest video and shaking their heads. Why? Because Dillon Francis released his music video for "Messages" featuring Simon Lord four months prior, also featuring text messages and animated emojis. Francis has also been using the animated emoji theme throughout his 2013 performances.
Francis was quick to lash out at Katy, tweeting:
Damn first @official_flo steals @diplo's "butters theme" music idea now @katyperry steals my "messages" music video idea..What the fuck?

— DILLON FRANCIS (@DILLONFRANCIS) August 12, 2013

and:
Legitimately this is so dope that @katyperry's director thought my video was good enough to rip off

— DILLON FRANCIS (@DILLONFRANCIS) August 12, 2013
No response from Katy yet other than tweets stating how popular her single is becoming. She is scheduled to perform at the MTV Video Music awards on August 25th.
Think Katy Perry's video is a total rip off off Dillon Francis? Tell us what you think on our Facebook page!