News
Ray Manzarek Dead at 74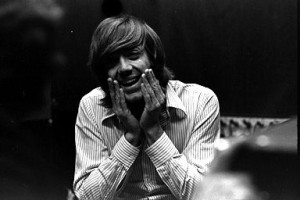 Legendary keyboard and founding member of 60's rock group The Doors Ray Manzarek has died after losing a battle against bile duct cancer.
Born in 1965, Manzarek was also an author, filmmaker, and producer who grew up on the south side of Chicago. After studying in the film department at UCLA, he met Jim Morrison and soon after formed one of the most legendary groups in rock history. Without a bass player, Ray made use of his organ to write signature bass lines and inspired other psychedelic rock bands of that era.
You don't make music for immortality, you make music for the moment… for capturing the sheer joy of being alive on planet earth.
The Doors sold over 100 million albums including re releases and anniversary packages. The group (those still living) even produced a track with EDM icon, Skrillex. In 1993, The Doors were inducted into the Rock and Roll Hall of Fame, solidifying the the group  as well as Mazarek as one of the best keyboard players in music history. Ray's passion for life  will live throughout time, and his creativity will be forever missed.