TurtleGravy Tuesdays
TurtleGravy Tuesday: DJ Hoodboi Nest HQ Minimix
Hey there, Noise Scouts! 'Gravy here, bringing you yet another magnanimous mix for all your February feels and such. This week's TGT is made possible by kind folks over at OWSLA via Nest HQ. Here you have it!
DJ Hoodboi is at the forefront of the rising Jersey Club movement, putting out numerous R&B-heavy club remixes and originals over the past year. This mix perfectly embodies the East Coast EDM craze, including tracks almost exclusively from other Jersey crusaders. Among them are DJ Sliink, DJ Uniique, DJ Tray, and the ever-elusive Trippy Turtle.
Instead of flaunting his presence all over the social mediaverse, Hoodboi opts for donning a mask and allowing his syncopated rhythms to speak for themselves. There's plenty of speculation as to who exactly this dude is, but no conclusive evidence has surfaced.
His contribution to Nest HQ does raise some questions. For example: who knew A$AP Ferg's beloved trap battle cry, Work, would fit so smoothly over a soothing club melody? And what better way to end a mix than with Hoodboi's own collaborative remix of Sucka by August Alsina ft. Lloyd? The track was reworked earlier this year alongside previously mentioned co-conspirators DJ Sliink and Trippy Turtle. It's already been featured in essentially every notable Jersey Club mix to hit Soundcloud and will inevitably become a festival favorite this season.
This is a mix for converting all those cynical peeps, reluctant to submit to the new wave of bass music. Like your friend who swears trap music will be the coolest shit for all eternity… the same kid who thought dubstep would be the coolest shit for all eternity… You get it.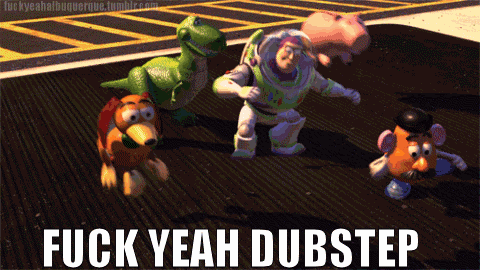 (TurtleTip: As much as we all love trap music [seriously, it rules] EDM is a hyperdynamic culture. In layman's terms, things change. Don't get too caught up with current trends, be brave enough to start your own.)
Basically, what I'm saying is be like DJ Hoodboi. Except, now that I said that, DJ Hoodboi sucks and you should be thinking about what's cool in 2015. Otherwise you're just a poseur… Lol jk.
Seriously though, DON'T forget to check out more from DJ Hoodboi on his Soundcloud and support the fresh new talent mentioned above!
Keep it PLURsty everybody! 😀