TurtleGravy Tuesdays
TurtleGravy Tuesday: DJ Slow (NOT Dillon Francis)
Greetings from the Underground, PLURtleGravy here, bringing you another mix for the TGT archives!
Typically, this is where I introduce to you a mix that I've heard throughout the week and provide various reasons why it kicks ass. More often than not, it's because the mix is notably danceable, easy to listen to, and sonically ambitious.
This week is no different.
Except for the fact that this Tuesday, I'd like to offer a strenuously brief explanation as to why I'm not featuring Dillon Francis' recent "GET LOW" Triple J Mix. Here's the disclaimer: I am a long-time admirer of and beyond happy for Mr. Francis. His rise to EDM stardom, in my honest opinion, is both hard-earned and well-deserved. It's a great mix and I'm still recommending you have a listen at some point!
Nevertheless, "GET LOW" hardly invokes Dill's trademark panache, at least in comparison to his monumental HARD Summer performance last year. Nearly the entire first half is saturated with a butt ton of anthemic moombah/trap cuts we've all grown to love over the past few years, but there's nothing new.
And of all places on the interwebz, TurtleGravy Tuesday, is where you can expect to discover those zany, left-field tunes that might just end up being kind of cool in six months or so. Everything on "GL" has been cool for some time now; let's keep it moving, shall we?
So, having inadvertently featured Dillon Francis' mix after I said I wouldn't, I would like to present to you this week's official feature: DJ Slow's As the World Turns Slow Chapter 1 Mix (a mouthful, I know; goes great with an earful).
Not to be confused with the Finnish DMC champion who bears the same name, DJ Slow is a Belgian artist signed to pelicanfly, a label with which he shares a home country. He begins with an unlikely homage to one of Southern hip-hop's Meccas, Houston, TX. We're taken on a purple-hued, chopped and screwed excursion through the Lone Star State before Slow effortlessly advances with a slew of melodic hip hop, love trap, techno, and club jams. This mix is diverse and incorporates plenty of unheard tracks, which is why it won out over the Dillon mix.
Something to note is DJ Slow's affinity for alternating between upbeat footwork beats and a variety of more intimate sounds. This mix isn't overloaded with back-to-back bangers. Instead, it offers a well-paced selection of uppers, downers, and all-arounders.
You might consider throwing this on at a kickback with your closest homies. Sit around and reminisce about all your freshman year hijinks, all the close calls you had in the dorms and the stunts you pulled that even your present self is impressed you survived. Then you'll remember how much cooler life is after college and how glad you are you finished early…. Wait.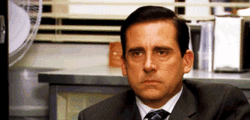 (TurtleTip: Too much nostalgia is unhealthy. Toss on this mix and let the future vibes ease your mind. Besides, some people don't remember college at all. So at least you've got that going for you maybe.)
I sincerely hope you enjoyed this week's TGT Mix! Be sure to tune in next week to catch some more of the latest underground collections brought to you by your friendly neighborhood EDM blog.
Stay PLURsty, mis compadres! <4
P.S. Here's the Dillon Francis Mix if you're that set on listening to it. Chances are you've heard it before.
DJ Slow Soundcloud