TurtleGravy Tuesdays
TurtleGravy Tuesday: Sluggers x BLACK GIRL/WHITE GIRL
Sup goonies? I'm pleased to be back for yet another TGT extravaganza! Though it's becoming increasingly difficult for me to select just one mix to feature every week, I still enjoy the privilege of sharing tubular music with you all. With that, I'd like to present the first of two mixes, Sluggers' exclusive Dancing Astronaut Mix. 
This isn't the first we've heard from the anonymous Miami techno outfit, and it certainly won't be the last. As per usual, the Sluggers bring a slew of booty tech bass lines accented with a variety of industrial synths, thumping breakbeat kicks, and hypnotizing hi-hat/sample combos.
Here's a wicked video they put out last week for their single, "Turbo Fade".
This is textbook OWSLA behavior—we expected nothing more, nothing less. The label has been releasing EPs from plenty of monochromatic, breaks-heavy artists like Alesia, Wuki,and The Widdler as of late.
Hence, we really have nothing to complain about; this is 47 minutes of unadulterated eargasm. If you're an up-and-coming DJ, this is the mix you play in public. Props to these guys and/or gals for cooking up a cohesive mix that still appeals to a diverse audience.
Wondering who Sluggers really is? So are we. For all we know, it could be these guys on the decks…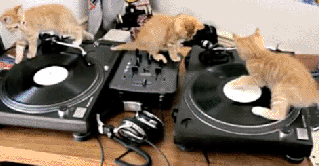 (TurtleTip: As far as I'm concerned, Sluggers could be my dad and his golf buddies. They still tear shit up!)
Our second mix is brought to you by international house duo, BLACK GIRL/WHITE GIRL. Hailing from Amsterdam and Tel Aviv respectively, the self-proclaimed "empresses of house and bass" offer a combination of deep, tropical, funk, and 90s house.
This mix was dedicated to a UK production company Grey Paper Film and features a booty house rendition of Let It Bump by Missy Elliot and Timbaland, only one of countless examples of the influential hip-hop duo's rekindled popularity over the past year or so.
BG/WG has yet to release any of their own tracks, but their frequent mixes will hold us over for now. They've gone on record saying they have a finished album they're waiting to drop. So be on the lookout!
Aside from the clean, bouncy grooves displayed by the duo, it's refreshing to see some female talent kicking ass in the EDM world. In an industry that's seemingly dominated by men, we can only hope that more female acts will surface throughout the year.
As long as they're absolutely NOTHING like this…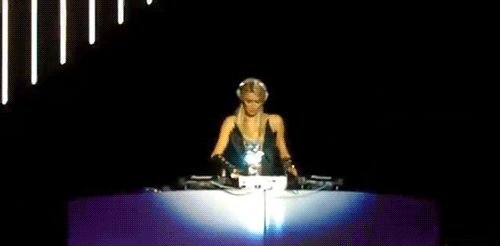 (TurtleTip: Believe it or not, mixing requires a lot of dedication and skill. Don't try to fake it, unless you have a gazillion dollar trust fund or an atrocious public image to dwarf your fraudulence.)
As much as I can't stand DJ impostors, I love each and every one of you who reads this segment. Hope to see you back for next week's edition of TurtleGravy Tuesday! And don't forget….
Stay PLURsty, my friends ^_^
-Gravy