Lifestyle
5 Tips for the Perfect Valentine's Day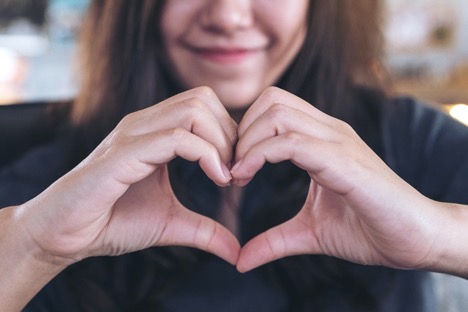 Try not to let this year's festivities take all of your steam and focus. Valentine's Day is a special day that should have its own thought and purpose behind it. We know that you get your special someone gifts on a regular basis, but it's time to plan an uber-special day just for them. But, if you are struggling to find the perfect way to say "I love you", don't worry, we have your back. Feel free to use any (or all) of our tips to make your Valentine's Day as perfect as can be.
    Give a timeless gift
Your love will never go out of style or off trend, so why should your gift? A framed print from Our Song in a Frame, is a perfect timeless addition to your space, and it will be a great reminder of all the memories you have made with that special someone and your song. You can pick the design of it, to make sure it will fit your S.O.'s space and design aesthetic. If you aren't sure what those consist of, their classic black and white design is the safe and beautiful bet!
    Let someone else make the treats
If you are making a meal this year, don't stress yourself out when it comes to dessert. The Valentine's gift baskets form ProFlowers are a great way to have a sweet treat without the hassle of making them yourself. They have chocolate covered goodies, truffles, cookies, and so much more! They really have something for everyone's interests. They will be the perfect addition to any meal and will be a great end to the night! If you want to kill two bird with one stone, you can order flowers from ProFlowers as well! They have so many great gift options to choose from, you can't go wrong.
    Get something you will both enjoy
Ok, so we know the business name "Hunt a Killer" doesn't sound super romantic, but this is a subscription box that you are both sure to enjoy. It will provide you with a bonding experience, suspense, and teamwork exercises! They say it best when they say, "It's like an escape room delivered to your door every month." Every month you get a box and you and your beau will team up to solve cases and find a murderer. As the months go on, the plot thickens, as will your teamwork skills with your person.
    Don't be afraid to splurge
We know that it is always wisest to save, not splurge, but it is nice to splurge on an item you NEED, but would not usually buy yourself or your S.O. For this one, think new fridge, new phone, or a new mattress. Things that are expensive, but necessary to update at some point. Even if you just do a down payment on one of these items, that is a great starting gift! But, word from the wise, don't overly splurge if you two have discussed not to.
    Document the moment
Don't confuse documenting with having your eyes glued to your phone all night. Better yet, just keep the phones away entirely, and document your special moments with a real camera. Yes, you read that properly, a real camera! You may not have held or even seen a real camera in quite some time, so make sure you pick one that will ease you back into shooting with film. An easy-to-use and instant developing camera is a Fujifilm Instax. The image will print instantly and develop quickly (how did we use to wait weeks for our photos to be developed?!), that way you can make sure the moment you caught was picture perfect. Those images will be so fun to look back on and reminisce about the perfect day you had together. You can even find special frames and albums to house all those pictures!
Conclusion
As you can see, there are so many ways for you to make sure you have a lovely day with your person. Just make sure you give the day the proper time and effort that they deserve, and you will be set!