TurtleGravy Tuesdays
TurtleGravy Tuesday: Kronika – SXSW Soulection
Smartphone, internet, television, radio—if you own or have access to any of these resources, there's a good chance you heard about the mayhem that ensued at SXSW a couple of weeks ago. Or perhaps you're one of the lucky few who lived it. However, you probably didn't get to hear this killer mix from Kronika.
A member of one of LA's most prominent future bass labels, Soulection, Kronika has yet to produce any of her own original music. Instead, she showcases her impeccable mixing skills, featuring tracks from a number of the collective's own artists including DPAT, Jo_Def, and the one and only Mr. Carmack.
Aside from the savage opener, courtesy of JFKrateZ and RVDICAL LE KID, the defining moment for this mix is the smooth transition from a rework of Hall and Oates' "I Can't Go For That" into the appropriately named "Biggie's Theme" by DJ Sega. Tell me that's not gold!
Anyway, you probably shouldn't listen to this around any glass or sharp objects as it will invariably cause you to thrash around like a crazy person, endangering everyone around you. The last thing we want is for anyone to get hurt.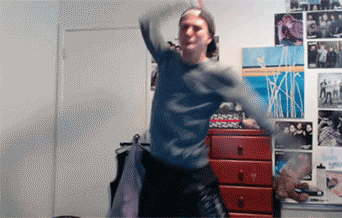 (TurtleTip: Aside from the fact you might injure someone, including yourself, you don't want anyone to catch you dancing like this. They might think you're attacking thew with imaginary shuriken.)
Thanks for tuning in, peeps! Catch you next week for some more TGT action!
Stay PLURsty!!!
Check out more from the Soulection crew on Soundcloud: https://soundcloud.com/soulection